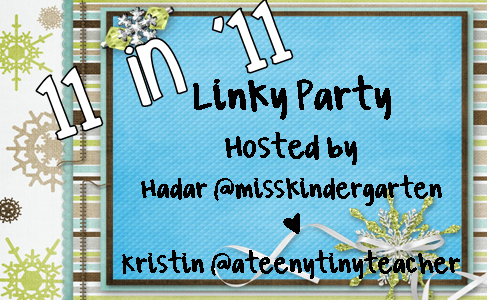 Oh man so I am breaking blogging code, by making two posts in one day, but I just saw another linky party that Kristin and Hadar are having and I HAD to participate!
11. Favorite movie you watched
My favorite movie in 2011 was Bridesmaids! I am all for funny movies and this one definitely hit the spot!
10. Favorite TV series
My favorite TV series is Tori and Dean! I looooove their show and I can't get enough of Tori Spelling. She is too funny and super cute.
9. Favorite restaurant
This is an easy one... Houston's on the Plaza. My husband and I go there for all of our special occasions. My favorite entree is the Hawaiian Rib-eye...yummy!Here is a picture of the Plaza where it is at!
8. Favorite new thing you tried
My favorite new thing I have tried is BLOGGING! I have totally enjoyed my blogging experience so far. I have made so many new friends and I love sharing ideas with all of you! Thank you for being so supportive and kind!
7. Favorite gift you received
My new rose-gold Micheal Kors watch that Santa brought me! :)
6. Favorite thing you pinned
I have not actually starting pinning, but I definitely look at pinterest all the time! I need to take the time to sit down and start some boards. Here is a picture of something that I found that I totally want to make for my kids!
5. Favorite blog post
My favorite blog post was my place value one! I found this activity on the Inspired Apple and my kids loved it.
4. Favorite accomplishment
I am currently working hard on my masters. It has caused me to have long nights on homework, but I will be done in December of 2012. I am excited to be working towards my masters, but it is definitely A LOT of work!
3. Favorite picture
A bachelorette party for one of our friends at school!
2. Favorite memory
All the fun times I have had with my family and friends! I love spending time with them. They all mean so much to me!
1. Goal for 2012
My goal for 2012 is to continue to love learning and become a better teacher. The more time I spend blogging and reading I feel my horizons growing as an educator. I think it is important for teachers to continue to learn themselves. The best teachers are the ones who never stop learning and growing.