I wanted to thank Miss Erika over at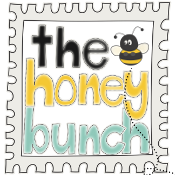 for giving me the favorite follower award!
I try and comment on all my favorite bloggy friends whenever I can. I love all the sweet comments everyone leaves me and I have to share the love back. I also want to thank Miss Holly over at
She is one of my GREAT and AMAZING bloggy friends I have made. She is doing something for me that I am truly grateful for! Thank you again so much Holly!
I was talking to my instructional coach/bff/carpooling buddy this morning on the way to work. I was telling her all the amazing people I have met since I started blogging. I absolutely love the "little" community us teachers have created. It is so great that we are all here to support
each other and share all of our creative ideas. I want to say thank you to all my followers, I know I don't have as many as Kristin, Kristen, Amy, or Abby but I am still very thankful for each and every one of you! Thank you!
Well I am off to bed. I did not feel good at all today. I had a combination of feeling like I was going to pass out and my stomach hurting. My hubby brought me Panera home so I feel a little better, but I am still ready to crash. I am hoping tomorrow morning I wake up feeling GREAT because we have an early release day and PD. Woohoo, that would be no fun sitting through if I don't feel good!