I received my Valentine gift from the Bloggy Gift Exchange! It is from the fabulous Tammy at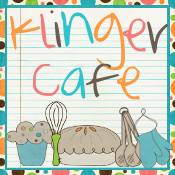 Here is what she got me...
I LOVE this cup! I will be using it on Monday!
Super cute mirror for my purse! Love!
Cute things for my classroom!
This is what is left of the gummy bears, OPPS! I already ate them all! :) Thanks so much Tammy! You are such a sweetie!
Here is what we are doing next week, oh and did I say it is only a 3 day week because we have conferences on Thursday and we are off Friday and Monday! Wooooooohooooo! I am totally excited!
First: We will be starting our new writing unit, Small Moments. I found this poster of Pinterest and I had to make it! Here is how it turned out:
Turned out cute right??
Also we will be doing Babblin Abby's Snowy Day Inferencing Unit! If you have not checked this out at her TpT you should! It is totally worth the money and I know my kids are going to love it!
So I saved the best for last, my little helper! He had to help me take the pictures and wanted to be apart of my blog.............
I hope everyone has a GREAT weekend! It is super cold here so I won't be able to walk, but I will get to stay inside and snuggle up to my lil helper!