This is going to be quick one, because I need to finish my homework! (ugh!) I really don't care about reliability and validity right now! (HA!) I saw that I had several people give me awards!
The first was Cynthia over at
She was so kind to give me the
Ashlee at Peace, Love, and Learn also gave me the same award. It wouldn't let me save any picture of her blog :( to share with you.
Thank you both so much!!!
I also got an award from Latricia at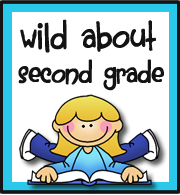 She was so kind to give me the
I have been wanting this award ever since I started blogging! Thank you so much Latricia!
I am truly blessed to have such great bloggy followers! I hope everyone has a great Sunday! I will be back later to give out the award to other bloggy friends!