Sydney over at Lessons Learned needs our help bloggy friends!!!
She will be teaching a Professional Learning Course to some of her colleagues and was hoping to talk about blogging and all the great ideas/teachers she has found in her blogging experience! She needs people to contribute anything they would like to, because she will be making a packet to hand out. And of course your blog would get a shout out! I totally love this idea and even better Sydney said she would share the packet with us!
Head on over to her blog and help her out!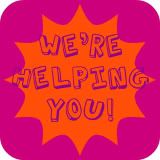 Oh and don't forget about my GREAT Giveaway. It is going on until Thursday! You still have time to sign up and of course blog about it! Thanks to all my bloggy friends that have been so supportive! You ladies know who you are! :)