Ok so I am freaking out...I go back to school tomorrow. I totally have mixed emotions about it, but I guess that is natural, right?
Well today I have been running around getting some of the awesome stuff I have found and bought from some of your great blogs. I have to share what I have gotten, because it is GOOD STUFF!
First is from
Holly at Crisscross Applesauce
! She has made some New Years Resolution items and the few hot topic OLW or one little word. If you have not heard of it check it out
here!
I am using her activities on Wednesday morning when the kids are fresh back from break! :) Also Holly has a magical hat that goes with math. You should definitely check that out too.
Second I purchased
Amy Lemon's
Double Digit Subtraction with Regrouping Unit. It looks great! I will be teaching this at the end of January and it has some great activities. She also had a freebie on her blog that went along with it.
Click Here!
I also purchased 2 units for
Abby at the Inspired Apple
. I bought her Over the Moon Unit and Amazing Astronaut Activities. We will be starting our Objects in Space Unit after break and I am very excited to use some of her activities. If you would like to check out her units
click here!
Ok so I saved one of the best for last....
Cara over at The First Grade Parade
has an
AMAZING Freebie
for New Years. I have of course already printed and laminated it, so it is ready to go for this week. It is a 43 page math and reading mini unit. (TOTALLY AMAZING!!)
Click Here!
Last but not least on my "GOOD STUFF," I felt like giving away some more stuff. I have created a Winter Math Unit that I used in my last giveaway and 3 lucky people were able to get it. Today I will be giving it to 5 more people. How about the
first 5 people that comment on this post
. :) Happy New Years!
The Unit has patterns, story problems, money, telling time, and even/odd. Here are a few pictures:
Alright now on to "GREAT FRIENDS!" Little Miss Kindergarten is having a Most Supportive Blog Party. I of course have to give a shout out to some of my new bloggy friends!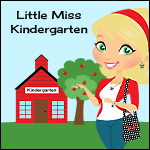 1.
Jen
over at Teachers' Cauldron
2.
Holly
over at Crisscross Applesauce
3.
Jennifer
over at First Grade Blue Skies
4.
Erika
over at The Honey Bunch
These ladies always write such sweet comments and have been very supportive! They make my day and are all very creative!
Last but not least my "GRAND GIVEAWAY!"
Jen over at Teacher's Cauldron
has reached 200 followers and she is having a giveaway. If you have not checked out her blog please do! She is amazing!
And of course my giveaway for a wreath is still going on until
Thursday
! Thanks to everyone who has already entered and all of my friends who blogged about my giveaway!