I had two people give me the versatile award! Thank you so much to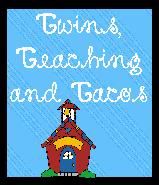 and
Now I am suppose to share 7 things about me...
1. I have lived in Kansas all my life.
2. I am obsessed with my dog, he is like my baby!
3. I have broken the same arm 2 times.
4. I can't drink milk because I am allergic.
5. My husband and mom are my best friends.
6. I love eating goldfish crackers.
7. My favorite T.V. show is Tori and Dean.
Now I have the honor of passing it along to several friends! How about these bloggy friends...
Alright I just got done walking 4 miles and I am ready to eat myself a good home cooked meal. Congrats ladies!
P.S Tomorrow is the last day for my giveaway!!!! :)