Kimberly over at Funky First Grade Fun is having a What You Love Linky Party!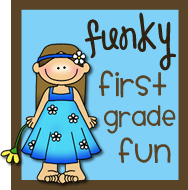 Head over a check it out! I love a good linky party!
I meant to say any juicy news. I was typing really fast! My brain thinks faster then I can type sometime.
I got all my grading done!! Woohoo totally excited about that! I still need to do my homework tomorrow. Don't forget my giveaway end tomorrow!
Click Here!